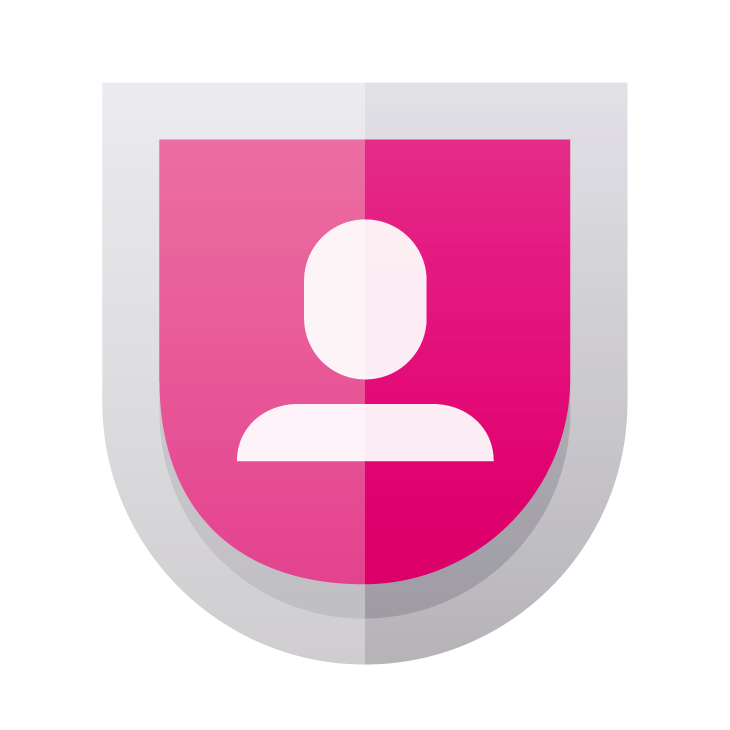 Privacy Policy – T-Systems ITC Iberia, S.A.U
T-Systems ITC Iberia, S.A.U. values greatly your personal data protection. We inform you of what data is collected, how your data is treated and how it can influence the process, in accordance with Regulation (EU) 2016/679 of the European Parliament and of the Council of April 27, 2016 on the protection of physical people regarding personal data processing and the free circulation of these data (hereinafter, GDPR).
2. Where can I find important information for me?
This data protection information applies to the processing of your data in this web portal by
T-Systems
ITC Iberia, S.A.U.. More protection and privacy information on specific data products can be found at
here
.
3. Who is responsible for data processing? Who can I contact for any questions or queries about privacy at T-Systems ITC Iberia S.A.U.?
The treatment responsible is
T-Systems
ITC Iberia, S.A.U., C/Sancho de Ávila 110-130, 08018 Barcelona. For any questions contact our Customer Service department or our Data Protection Delegate, Sandra Oter Sánchez, C/Sancho de Ávila 110-130, 08018 Barcelona,
proteccion.datos.personales@t-systems.com
.
Access: request information on personal data categories, the process purpose, any data recipient, the expected conservation period (Art. 15 GDPR).
Rectification: request inaccurate data rectification (Art. 16 GDPR).
Withdrawal of consent, at any time (Art. 7 (3) GDPR).
Opposition: oppose at any time for personal reasons, based on legitimate interests.(Art 21 (1) GDPR)
Suppression: request data deletion in certain cases under art. 17 GDPR: especially if the data is no longer necessary in relation to the purposes for which it was collected or processed, is treated illegally, or if you withdraw your consent or object to the processing.
Limitation: Obtain the limitation of data processing under certain circumstances such as in the case that data deletion is not possible or when the exercise of opposition is verified (Art. 18 GDPR).
Data portability: receive the provided data, in a common use format and mechanical reading, such as CSV and, when necessary, transmit the data to others (Art. 20 GDPR).
Claim to the supervisory authority: file a claim to a control authority, such as the Spanish Agency for Data Protection (AEPD).
5. Who is my data communicated to?
To the treatment managers: Our service providers only come in contact with personal data within the framework of what is known as the data controller, according to Article 28 of the GDPR. In such cases, T-Systems Iberia remains responsible for the protection of your data.
To partners,whom, under their responsibility, provide services directly or included under their contract with T-Systems Iberia This is the case if you contract with us the services of these partners or if you accept the incorporation of the partner or if we incorporate it on the basis of a legal permit.
About legal requirements basis: In certain cases, we are required by law to communicate data to a state agency if requested.
We do not transmit your data to third parties for any other purpose, unless you have given express permission for us to do so or as permitted by law.
6. Where are my data processed?
Your data is treated in a general way in the European Union.
In exceptional cases data could be processed outside the European Union, provided that we have explicitly collected your consent or is necessary for the execution of a contract or as prescribed by art. 49 GDPR. Additionally, processing in third countries can only be carried out if the necessary measures are provided to guarantee an adequate level of data protection (art. 44 GDPR).
7. What data is treated, how is it used and how much time is stored?
When you visit our websites, the server temporarily registers the domain or IP address of your computer, the client's file request (file name and URL), the HTTP response code and the website from which you are visiting us.
The collected data is treated only for security purposes, in particular as protection against attacks attempts to our server (Art. 6.1 GDPR). We do not use your data to create individual user profiles or to share with third parties. Your data is deleted after 7 days maximum. We reserve the right to statistically analyze anonymized data records.
Other personal data, such as your name, address, telephone number or email address, will not be collected unless you voluntarily provide this information.
8. Will my use habits be evaluated, e.g. for advertising, tracking or fraud prevention purposes?
We want you to enjoy using our websites and take advantage of our products and services. We have an economic interest in ensuring that it is so. We analyze your usage habits on the basis of anonymized or pseudo-anonymized data so that you can find the products you are interest in and to facilitate the use of our websites. Both us and the companies we work with create usage profiles to the extent permitted by law. This information does not serve to identify you directly.
Below we inform you about the various processes used on our websites and how you can revoke your consent at any time. Remember that in this case the website functionality may be affected.
Web site analysis Google Analytics:
This website uses Google Analytics, a web analytics service provided by Google, Inc. ("Google"). Google Analytics uses "cookies", which are text files placed on your computer to help the website analyse how visitors use the site. The information generated by the cookie about your use of the website (including your IP address) will be transmitted to and stored by Google on servers in the United States . Google will use this information for the purpose of evaluating your use of the website, compiling reports on website activity for website operators and providing other services relating to website activity and internet usage. Google may also transfer this information to third parties where required to do so by law, or where such third parties process the information on Google's behalf. Google will not associate your IP address with any other data held by Google. You may refuse the use of cookies by selecting the appropriate settings on your browser, however please note that if you do this you may not be able to use the full functionality of this website. By using this website, you consent to the processing of data about you by Google in the manner and for the purposes set out above.
Please note that this website initializes Google Analytics with the setting anonymizeIp. This guarantees anonymized data collection by masking the last part of your IP address.